SVCP Student Success Stories
STEM scholars community learning.
Engineering Technology Scholars (ETS): During Fall 2016, Skyline College developed and implemented the ETS program. A cohort-based learning program to address major attrition points and increase the retention and diversity of students from underrepresented populations to pursue careers in STEM. The ETS program has shown to serve as a cost-effective model of a guided pathway that increases retention, provides additional enrichment to students, increases accessibility of scholarships and internships, and bolsters student success in an accelerated math pipeline.
Future Boot Camp: Engineering products.
MAPin Engineering Products for the Future Boot Camp: During Summer 2017 high school students participated in MAPin's Engineering Products of the Future Boot Camp at the San Jose Evergreen Community College District Extension Center in Milpitas, CA. Seats filled up fast for this week-long, in-depth boot camp with instructor Alison Lewis Designer & Inventor as well as the founder, and CEO of Switch Embassy.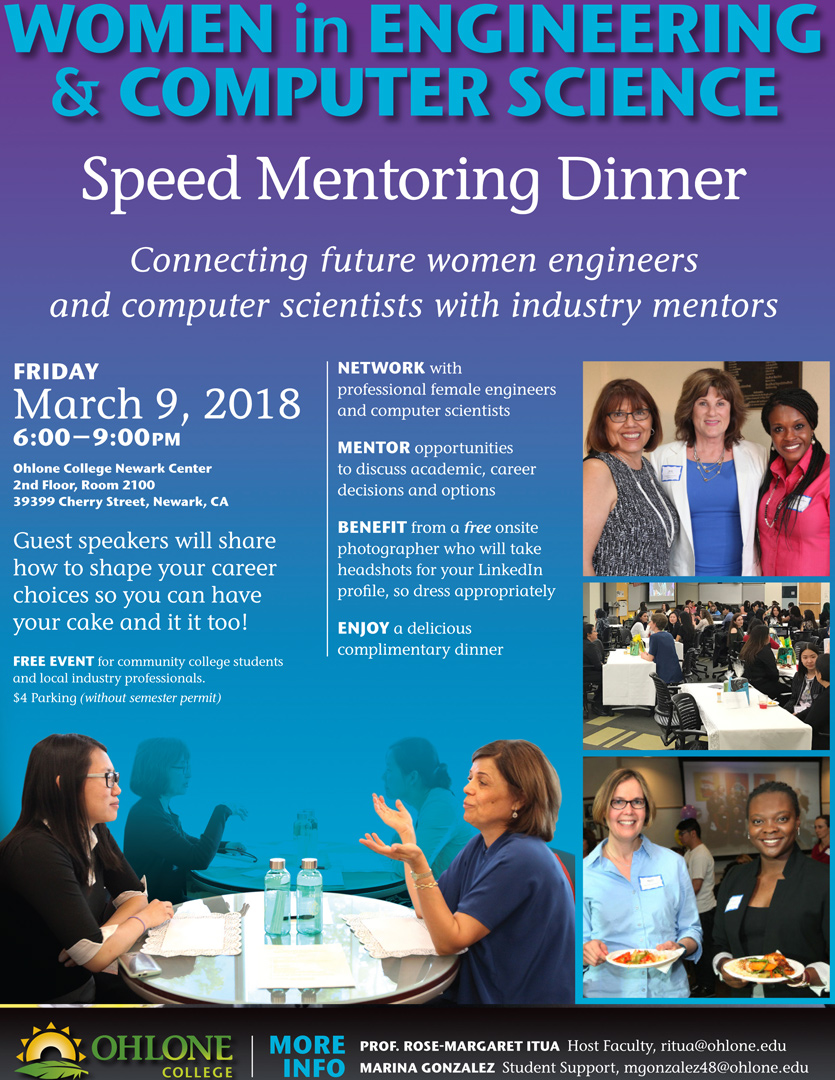 Speed Mentoring Dinner with Women in Engineering and Computer Science: In Academic Year 2017-2018 Ohlone College hosted the first ever Society of Women Engineers (SWE) community college dinner on March 10. This event brought together female engineering and computer science students from six colleges for a Speed Mentoring Dinner. Professionals from industry mentored the students over dinner.
A Night of Science & More: In Academic Year 2017-2018, Ohlone College's Equity program hosted "A Night of Science & More" with over 2,500 students, faculty, staff, and families introducing and demonstrating STEAM Magic Shows, 3D Printing Demos, Stargazing, and Virtual Reality.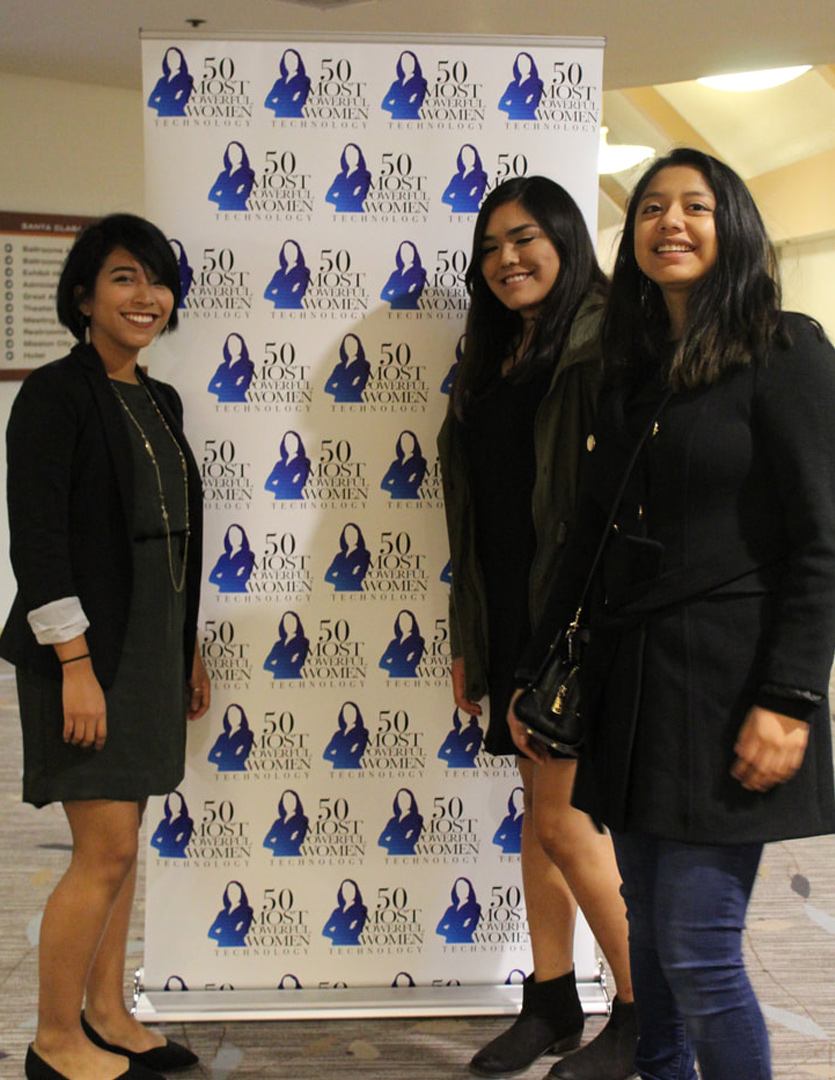 Cracking the Code to Success
Cracking the Code to Success: In Academic Year 2017-2018, San Jose City College's 10 STEM Core students attended the Top 50 Most Powerful Women in technology Awards Dinner; hosted by the National Diversity Council to engage with powerful women in tech who have broken down barriers and continue to drive change, innovate, and inspire others to "Cracking the Code to Success." Students networked with women leaders representing Symantec, Applied Materials, NetApp who shared their stories, gave advice on their pathways and discussed struggles that led to their success.
Emerging Healthcare Technology: In 2017-2018, Ohlone College performed Bioengineering outreach to 25 regional high schools and collaborated with Irvington High School Engineering, Robotics & Technology teachers, Fremont Adult & Continuing Education principal, Newark Memorial high school principal, college & career specialists, Circle of Independent Learning (COIL) Charter School Executive Director to engage students in Bioengineering career pathways and discussed ways to offer the program at their respective institution.
STEM Core Students Tour Silicon Valley Companies: In 2017-2018, over 60 Foothill College students toured industry sites including, Intuitive Surgical, SAP, & Tesla, engaging with employers and learning about internship and career pathway opportunities. Students also gained a better understanding of the manufacturing and engineering processes and how industry standards in technology impact process efficiencies.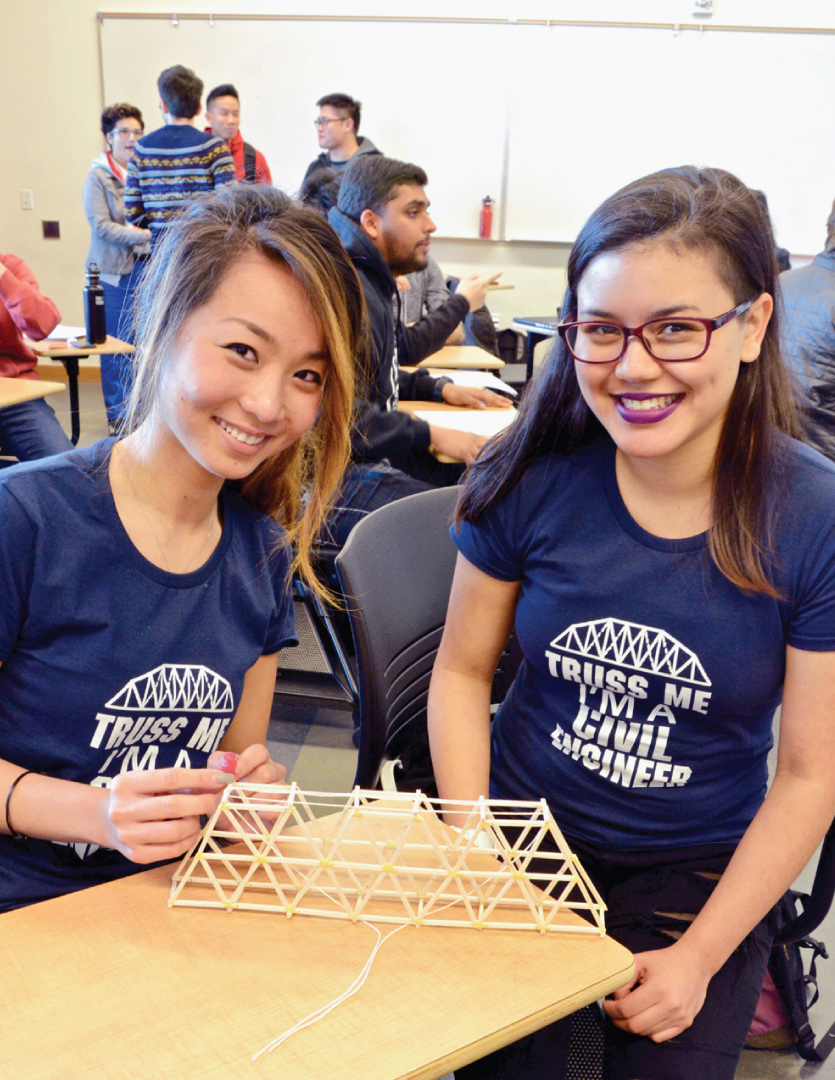 The STEM Core Model: STEM Core is an accelerated math program that allows students to complete algebra and calculus in one year coupled with wrap-around support services to ensure student success. During the 2017-2018 Academic Year, STEM Core served over 275 students. Of those, 212 students remained in STEM Core courses beyond the Withdraw Deadline to qualify as starting the STEM Core. Of the 212 who started, 119 advanced from intermediate algebra to calculus within one year; resulting in a flow-through rate of 59%; a 6% increase in the flow-through rate for all SVETP partner colleges.
FlexFactor Finals: Campbell Union High School District held multiple cohorts in the FlexFactor program that employs a project-based learning approach to immerse 10th through 12th grade students in entrepreneurship, technology, and the education and career pathways that lead to high tech/advanced manufacturing jobs. Students pitched their idea in a shark-tank style fashion to a group of experienced industry leaders and students from Lehigh High School won the first place.
CyberCraft Computer Security Competition: In 2017-2018, Growth Sector reported over 800 students participated in a hands-on CyberCraft computer security competitions in partnership with Lawrence Livermore National Laboratory (LLNL). LLNL staff served as mentors, provided equipment, Raspberry Pi computers, and local network setup using switches and cables. Training was held at three SVETP community colleges, eight sessions each with 20-30 students per session. The purpose of these activities was to promote careers in engineering, information technology, and computer challenges.
MAPin Career Pathway Days: MAPin coordinated three career pathway days with local community college and k-12 partners. Over 500 students participated, receiving educational workshops and in-depth subject related breakout session from industry experts within Advanced Manufacturing, Engineering Technologies, Information Communication Technology, Health Sciences, and Public Services. Participating companies including, Tesla, Cisco, Google, SamTrans, Pharmacylics, and more.
MAPin Cybersecurity Boot Camp: MAPin hosted a one-week Cybersecruity – Ethical Hackers Boot Camp. 30 middle school students participate and by the end of the week, students presented in front of their classmates, instructors, family and friends the various skills learned.